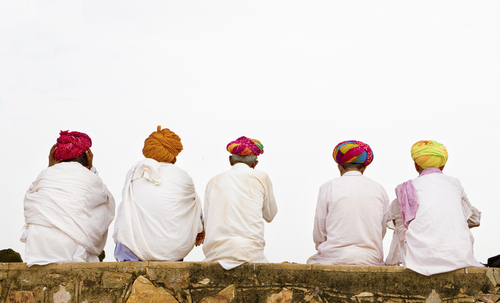 Customer Satisfaction : The Key To Business Growth
The conversations we have with our family, friends and colleagues have a great influence on our lives and the decisions we make. Word of mouth is still considered to be the strongest criteria when making a purchase or using a service.
One way an organisation can achieve sustainable improvements in performance is by building value for its customers. This creates loyalty and loyalty builds organisations growth. An organisation should focus on value creation rather than just on profit. A financial profit can be a short-term incentive for an organisation but building loyalty and customer satisfaction develops relationships, which in turn brings profit and long-term growth. Whist the organisation is trying to deliver their best to its consumers it is a challenge to monitor if the consumer is satisfied. It also means putting the customer satisfaction at the forefront and measuring it to assess success or failure of customer loyalty. Measuring loyalty and customer satisfaction is measuring the strength between the consumer and the organisation. The customers of an organisation are as important as the employees of the organisation. If an employee is not loyal to its employer he will have no or least interest in an organisation's growth, similarly if a customer is not loyal to an organisation it will affect the organisation's growth. Organisations use various tools to conduct customer satisfaction researches i.e. primary and secondary. The most commonly used method for measuring customer satisfaction and customer loyalty is a customer satisfaction survey.
Organisations nowadays need to be customer focused not only to survive but to forecast a consistent growth in market by achieving a repetitive customer rate and spreading out a positive word of mouth referrals. Today customers have a great deal of choice on where and who to deal with and hence the customer retains the power of selecting the organisation to provide services. It is highly likely that a happy/satisfied customer will not only return to the organisation again but will also recommend the service/product to its family and friends. Building a high loyal customer base cannot be done as an add-on, it must be an integral part of the organisation's basic business strategy. Organisations are customer-centric to create a loyal customer base and customers who will advocate loyalty. A customer satisfaction survey enables organisations to assess customer experience but data can sometimes get too complex for management to understand and identify their performance on customer satisfaction.There are several mediums to conduct customer satisfaction survey like e-survey, post, SMS and a customer satisfaction survey can also be conducted in person.
At Wise Balloon we have experienced professionals who can help you devise customer satisfaction programmes. Our experts can help you implement various customer satisfaction research models like Voice of Customer, CSAT, Net promoter score and Happy or Not for your organisation.These tools would help your business to quantify customer satisfaction and advocacy levels of various attributes and service levels. We have extensive experience in producing actionable insights to increase customer satisfaction levels and eventually reap financial rewards. The insights produced from customer feedback can help you plan your business that fits and suits your customer needs.