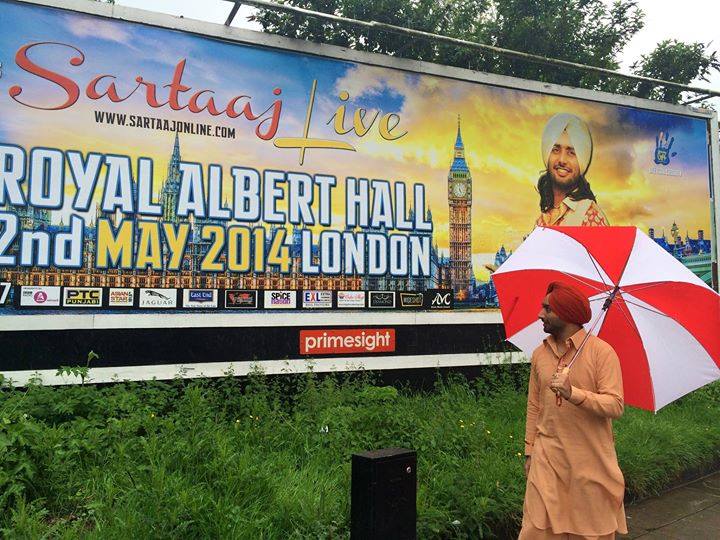 Wise Balloon Partners With The Leading Outdoor Advertising Brands
Wise Balloon, a midlands based ethnic marketing agency which focuses to cater its services for small and medium size businesses ties up with Clear Channel and Prime sight. This partnership according to Vishal Sharma at Wise Balloon is a strategic alliance to offer its clients with an effective medium to advertise and connect to its consumers. He added by using our expert skills we can help our clients to choose the best and right locations to reach their target audience.
The selection of the right sites/locations requires research and knowledge of the customer demographics. Wise Balloon has experts who are experienced in outdoor advertising for ethnic market which will help businesses select the best locations for their business under one umbrella. The experts at Wise Balloon have previously bought media for successful and well established ethnic brands such as Claim Today solicitors, concerts for Satinder Sartaj, Red Leaf World Buffet. just to name a few.
Vijay Gulwani at Wise Balloon said this partnership is a unique advantage for small and medium size businesses who now do not need to contact several agencies to select desired sites but Wise Balloon who can book the sites on client's behalf. A small business may not have the resources to fulfill the minimum billing requirements of the outdoor media agencies but Wise Balloon outdoor does bulk booking with outdoor agencies which helps us cater small businesses who have small advertising needs .
Outdoor is an effective media to create effectiveness, brand recognition. This platform can also be used to reinforce a brand's message. Outdoor media is a great medium for businesses to establish a connection with its consumers. This is a medium, which cannot be clicked off or skipped.
Matthew Wright from Clear channel said. He is very excited to work with Wise Balloon and appreciates the knowledge and skills, which would aid small businesses to plan their outdoor media campaigns for small businesses. It would give businesses one point contact to choose the desired locations and target audience.